Experience the innovative and attractive way of life, by a fusion of nature and architecture.
OAS1S™ treehouses are designed as trees - earth's most ancient, important and beloved structures.
Creating green communities that upgrade concrete cities, and ecoresorts that totally harmonize within nature.
Synergy between people and planet, by reinventing the timeless and sustainable quality of forests.
OAS1S™ offers the desirable, feasible and 100% green building solution demanded today.
> Resulted in global viral media, global ambassador's network, and global pilot projects.
 Identical to trees the unique OAS1S™ architecture is tall, slim, detached, and has spectacular facades of vertical gardens.
 These "treetowers" are basic, classic, aesthetic, and biomimetic, a true fusion between both architecture and nature.
 The iconic OAS1S™ units are shaped as a numeral 1, and answer to the deep human need to be 1 with nature.
The customizable models*  have 1 to 4 floors with large windows, and rustic cabin-like interiors of recycled wood.
OAS1S™ improves life on earth by cutting edge answers to the current, urgent and global demand for green building.
* The extensive collection of optional models from 1 up to 4 floors is available upon request.
The forest-like OAS1S™ areas mix trees with tree-like buildings in an organic and public, compact and car-free lay-out.
A true fusion of city and forest in a high urban density (maximum FAR 1.0) plus a multiple land-use as e.g. park.
OAS1S™ offers diverse mixed-use models for residential (single/multi-family), recreational or hospitality use.
OAS1S™ is an innovative, top-quality and 100% green building typology, which creates exciting new possibilities*: 
Green communities which upgrade "concrete jungles", or ecoresorts which harmonize within nature like chameleons.
* The extensive collection of optional urban models is available upon request.
Similar to trees OAS1S™ units consist of wood and leaves, collect sun and water, provide oxygen, shelter, food and recycling. 
Smart, simple and sustainable architecture, by feasible, available and proven technology, for average building costs.
The OAS1S™ constructions are 100% cradle-to-cradle, prefabricated of biobased and reclaimed elements.
Furthermore designs are 100% off-grid, therefore self-sufficient with energy, water, waste and food, by using e.g.:
Solar panels and boilers, gray water and filtration systems, water and heat storage, or heat pumps and infrared heating.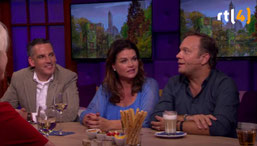 The Guardian, The Huffington Post, Oxford University Press, Inhabitat, Designboom & 300 + more >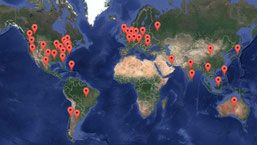 In total 59 OAS1S™ ambassadors in
28 countries, within a continuously expanding global network >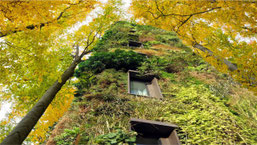 Pilot projects being prepared in e.g. Europe, Canada & the Caribbean
for ecoresort developments >